Here's How It Works...
Think Back. How many times have you wanted to prank someone but just didn't know how? Here's where we can help!
Select A Postcard. Choose from a wide assortment of postcards sure to make a lasting impression.
Add A Personal Message. Or, leave the back of the postcard blank and send anonymously.
Provide Us With Names And Addresses. We'll address each card by hand and mail them for you.
Feel The Satisfaction! Imagine the shock and embarrassment your victims will experience as they attempt to explain their way out of receiving one of these incriminating postcards.
Shop Postcards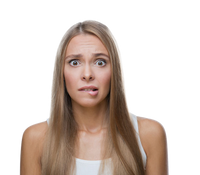 What People Are Saying...
These cards are hilarious! I sent my wife the Bondage Training postcard. We currently live with her brother and sister-in-law, so things got a little awkward when he gave her the mail that day. He walked away saying, "If you're thinking about turning the basement into a 'Red Room', you can forget it!"

Mark
I'm really glad I found this site. My friend was dating a total jerk. So, I sent her the Douchebag Boyfriend postcard. A few days later she came to her senses and dumped the guy. This card isn't just funny, it provides a necessary public service. Thank you!

Candice
My dad is always playing jokes on people. He's also a hard-core Republican. That's why I couldn't resist sending him the Vote Democrat postcard. My mom said he just about lost it. Pulling this prank on him was priceless! And, I'm sure he'll be one of you next customers.

Andrew